Lake Champlain Islands
Economic Development Corporation
SHARE YOUR BUSINESS

2022 LCI Business Expo
Saturday, February 19, 2022, North Hero Community Hall
Lake Champlain Islands Economic Development Corporation is excited to host the Champlain Islands Business Expo at the Great Ice Event, again this year! The Expo will be held at the Community Hall on Saturday, Feb. 19, 2022 in North Hero Village from 10:30 a.m. to 3 p.m. Participating vendors are welcome to bring products to sell or display information about their business products or services or a sampling of both. There will be lots of local folks and visitors from neighboring communities and this is a great opportunity to introduce yourself and your business to the community and invite visitors to return during the summer tourist season.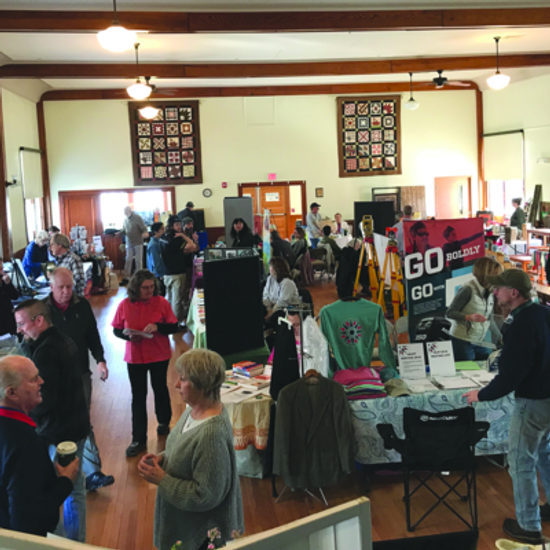 Lake Champlain Islands Businesses are Open for Business -- Safely!
Welcome to our little piece of paradise. The quiet relaxing lifestyle is the perfect setting for an outdoor vacation in a safe and healthy environment. The Islands businesses have welcomed visitors for over a century for the lake experience, and we still are! We have an abundance of recreational activities; boating, fishing, swimming and hiking. Ice skating and fishing in winter months and peaceand quiet all year. We want you to stay safe and healthy so that you can enjoy our lakeside community again and again.
Welcome to our world, where New England borders on Lake Champlain, Canada and perfection!
Island Map and Resource Guide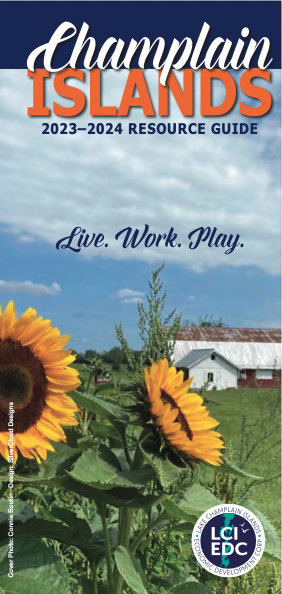 Our Services
What We Do
Promoting economic opportunity and improving the quality of life in Grand Isle County.
Business and Community Grants
We offer a wide variety of grants sourced from local, state, and federal sources. Check out our business resources page for current grant opportunities
Business and Entrepreneur Education
We offer one-one-one counseling for new and existing business owners as well as group seminars
Business and Service Directory
Our online business directory and companion mobile app--The Island Line--offer a comprehensive listing of services and attractions in the area.
Champlain Islands Resource Guide
The Champlain Islands Resource Guide is our annual publication packed with maps, information about local businesses and destinations.
Promoting Community Participation
We sponsor local events and host meals for local legislators to communicate with constituents
Business and Event Directory
We provide a directory of local business services and events on our website, print publications, and other digital services.
Our Vision
A Grand Isle County that is a healthy, safe, and prosperous place to live and work.
Our Mission
Promoting economic opportunity and improving the quality of life in Grand Isle County
Our Contacts
Physical
3501 US Route 2,
North Hero, VT 05474
Mailing
P.O. Box 213,
North Hero, VT 05474